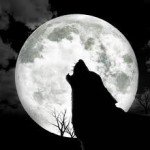 Dog barking at night is the most common problem that dog owners face in dog behavior. Many people complain that they do not get enough sleep at night because of dog barking. So, whether it's your neighbor's dogs or its one of your own it does get irritating when they constantly yap. There could be several reasons for why a dog keeps barking day and night. If you wish to keep your furry friend quiet at night you must read this!
Reasons Why Some Dog Barking At Night
Barking has a lot of causes that we must know-
Dog barking at night because of genetic influence. Certain breeds of dogs such as Greyhounds or Basenjis do not bark much. However, Terrier dogs will tend to bark more.
Certain environmental sounds that the dog is unfamiliar to can lead it to bark away. The sounds could be anything from passing of cars, mobile phone ringing, door knocking sound, thundering or other mechanical sounds.
Other problems that could trigger

dog barking at night

are separation anxiety, or the over aggressive nature of the dog. A dog that has strong territorial temperament will bark at any stranger or familiar person entering the property.
Another reason for this incessant barking at night is improper confinement. If you leave your dog locked up in a room or dog crate all the time he is bound to bark at night. Also, restricting your dogs from visiting outdoors or in an enclosed yard without proper shelter can incite a dog to keep barking at night.
Also, canines are social creatures, and if they do not get the chance to socialize with people and other animals it could trigger barking.
Few dogs are a bundle of energy. If they do not release this energy, it gets channelized through barking. Also, lack of exercise to can make an over active dog in happy and cause him to bark.
How To Stop Dog Barking?
Everyone hates the idea of running down the stairs to shut the dog up and his barking at the middle of night. But, if you know the right techniques you can stop dog barking at night and sleep peacefully.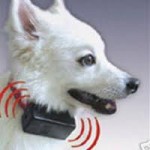 The best way to stop your dog barking at night is using a bar control collar. They are known to stop excessive barking within few days. The most successful anti-bark dog collar is the static shock bark collar. Other varied collars are also available like citronella sprays, ultrasonic units. Bark free ultrasonic units are an alternative to anti-bark collars. You can fix the unit on the wall or on a table. When a dog barks at night the unit detects it and the microphone incorporated in it emits an ultrasonic sound. Dogs do not like this ultrasonic sound and they will stop immediately.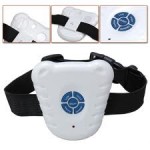 If you find opting for collars or ultrasonic units too costly then make it a point to go and check when your dog is barking. If you find that your dog is barking without any reason. Take control of the situation and call your dog over. Holding their collar with one hand and press the other hand firmly on the muzzle and ask your dog to be quiet. If you are doing this repeatedly for days, it will help your dog to get accustomed to the command 'Quiet'. If your dog is barking out of boredom, buy him or her chew toys, balls and other toys that will keep your dog occupied for sometime and divert his attention. If your dog is essentially an attention seeker type it is evident your dog will get away with his barking once you start paying attention to it. It is better to let him in when the barking gets persistent. Often the dog starts barking at strangers even if they meant no harm. In such a case you can eliminate the factors that lead to dog barking at night. If you have a neighbor visiting you, lock him away safely for the time being. If there is a mailman let them throw treats to your dog from far and with your assurance your dog will be able to understand that strangers do not mean any harm.
Thus, it is very important that you understand your dog's needs and guide and train him accordingly. Doing so will help stop dog barking at night. KingdomOfPets.com will tell you in details how you can stop that irritating barking at night.